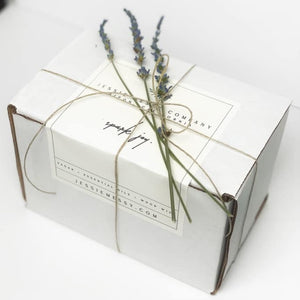 We gift wrap using simple and sustainable materials to bring you natural luxury. Make a statement with your gift-giving!
Only Candles I Buy and Gift
Jessie Messy's attention to detail makes unwrapping these candles a beautiful experience. Usually when I pay for gift wrapping with other companies it's a basic bag or wrapping. Let's just say Jessie messy's wrapping matches the high quality of her candles!
Simple elegance
The gift wrap is just as important as the product and Jessie Messy's gift wrap is a perfect balance of simple elegance. The detail that she puts into all her products is wonderful!
Stunning
Love the simplicity
The packaging is beyond cute
It's all in the details